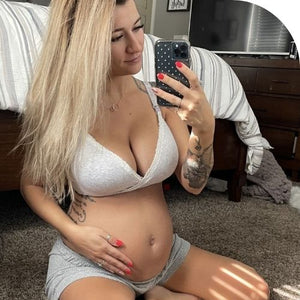 "So nice to have something that looks flattering AND the extra size helps" - Alisha
⭐ ⭐ ⭐ ⭐ ⭐ 4.4/5 by 5,000+ Mommas
✔️ Larger size included
✔️ Made of super soft & comfy cotton
✔️ Breathable yet leakproof
GET 5 FOR ONLY $89.95 👉
Why momma's shop?
We wanted to create a bra that makes mommas feel sexy, feel confident, and feel good. Here's how we did it:
• A low cut that is just revealing enough. Since most maternity bras are high cut, you can't wear them with sexy clothing. Our bras fit with all of your favorite tops.
• The perfect amount of support to make your girls look amazing, without leaving them feeling restricted at all.
• Lace detail and color options. The final touches that make the bra look extra cute on you.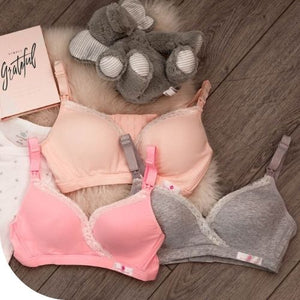 Customer Reviews
Not convinced yet? Momma's Shop has over 900+ verified reviews!